Home
> Positive Motivational Quote T-shirts
Positive Motivational Quote T-Shirts and Posters

Inspirational quotes about life on cool T-shirts. How awesome is that? These T-Shirts are hand-picked for the right blend of the essence of the message they convey, and the attitude they lend when you put them on.
And the best part - you can even design your own custom T-shirts, mugs, magnets, pet clothing, greeting cards, bumper stickers, and whole range of other products, with your own quotes, own pictures and own attitude!
Alternatively, if you wish to just browse through a list of inspiring positive quotes instead, we got tons of those as well.
---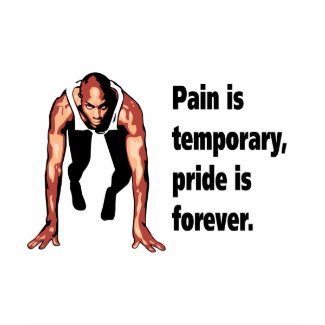 Pain is Temporary - Pride is Forever
Browse other
Motivate T-Shirts
---
---
---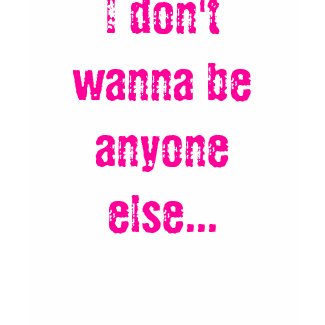 I don't wanna be anyone else...but me
Many more
tee
designs available
---
---
---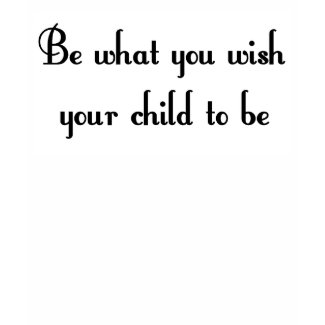 Be what you wish your child to be T-shirt
Browse other
Wish T-Shirts
Found a T-shirt with the right positive motivational quote on it? Hope you did! If you enjoyed the above selection of T-shirts, you may also like to create your own t-shirt, or browse through other collections of inspiring, hand-picked motivational posters we have put together for you.

more quotes, posters and t-shirts

Positive Thinking Quotes | Attitude Quotes
More Positive Motivational Quotes
Scenic Motivational Posters | Celebrity Posters
more inspirational tips and tools
Motivation and Inspiration Hypnosis Audios
Inspiring People | Books & Audio | Songs | Videos
GRAB A FREE EBOOK JUST FOR VISITING...